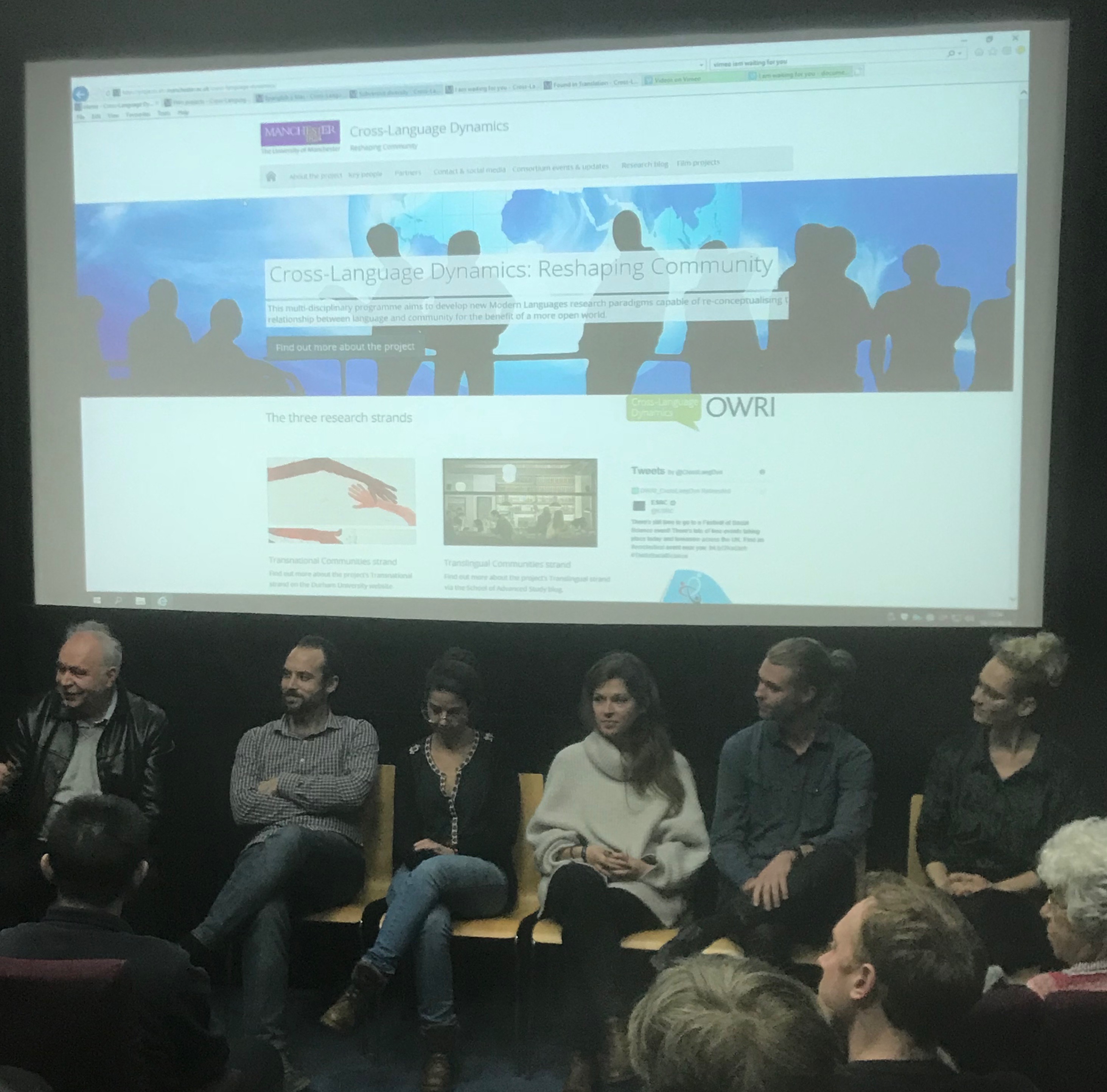 We were delighted to host a mini film festival this month as part of the ESRC's Festival of Social Science.
The event showcased four short films made by former students of the University of Manchester's Visual Anthropology MA programme, who are now independent filmmakers. They addressed themes from the Manchester-led, Arts and Humanities Research Council-funded 'Cross-Language Dynamics: Reshaping Community' research project which supported the films. 
The screening was introduced with talks by Professor Yaron Matras, Coordinator of Multilingual Manchester and Professor Andrew Irving, Director of the Granada Centre of Visual Anthropology and followed by a discussion between the filmmakers and the audience.
Matylda Wierietielny, who made Spanglish y Más, said of the event 'Making the film allowed me to discover and learn new things about the topic and the discussion at the event gave me a chance to hear other people's perspectives on it.'